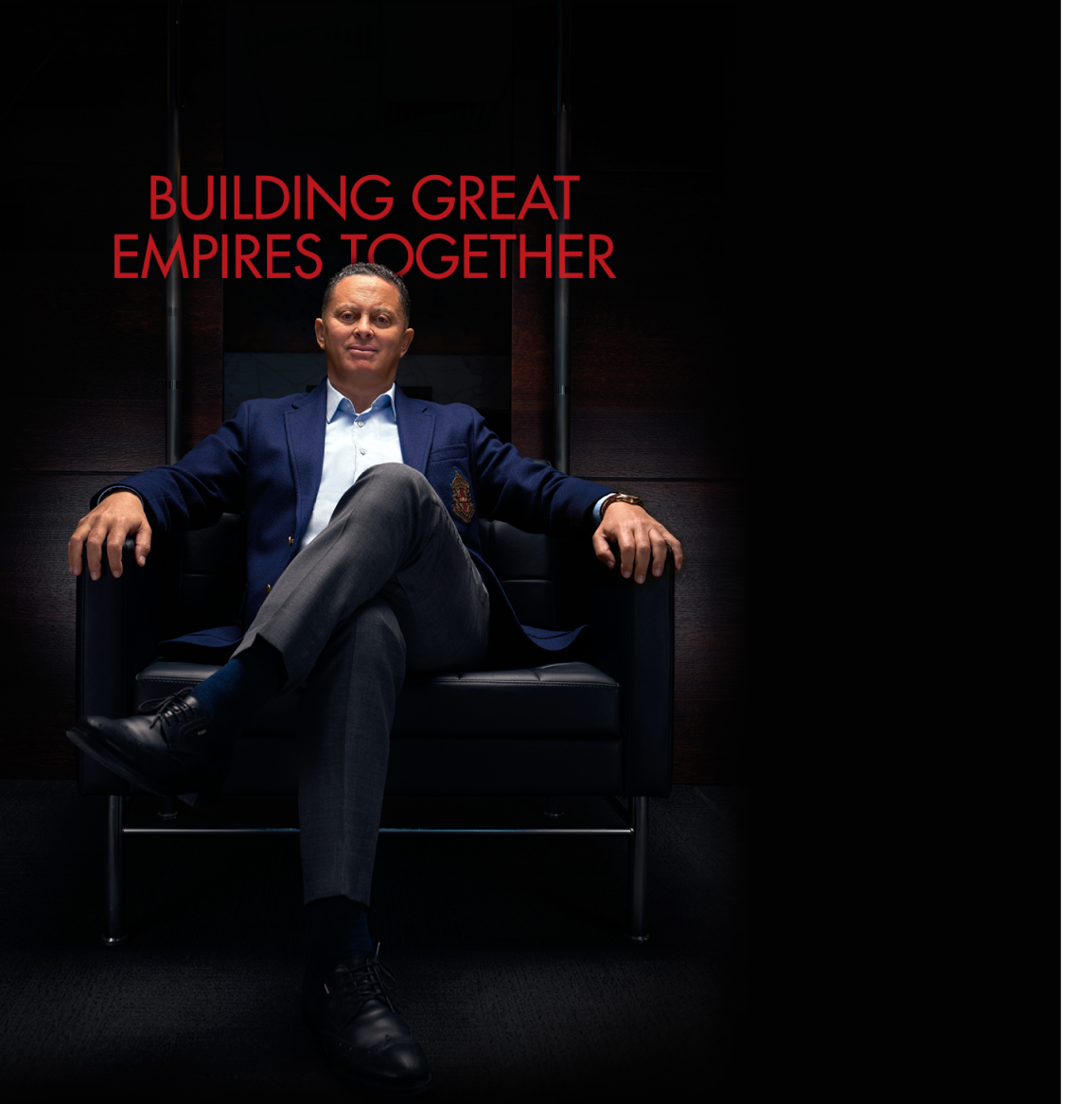 LEADERSHIP AND INNOVATION: HISHAM SAID, CEO OF GLOBAL BRANDS GROUP
Hisham Said, CEO: The Crucial Role of Leadership in Global Brands Group
I, Hisham, CEO of Global Brands Group (GBG), must underline that strong leadership is necessary to bring our dream to life. Thanks to our talented, adjustable, and passionate team, we have ventured into new areas of providing first-rate IT service and support for digital solutions, putting us in the front of the race for market dominance in Egypt. Our victory can be attributed to our collaborative actions, and I'm positive that our accomplishments are the results of our shared ambitions.
Embracing the Power of Cloud Computing at Global Brands Group
As a leader in the IT industry, I recognize the immense impact of cloud computing in transforming our landscape. Cloud computing has proven to be the most revolutionary technology of the past decade, reshaping the way businesses operate. At Global Brands Group (GBG), we have embraced this transformative power and harnessed it to drive innovation.
Cloud Digital Transformation: Secure Frameworks for Telecommuting in the Digital Marketplace
Cloud technology has become essential in supporting today's culture of telecommuting and is integral to every operation. In this constantly disrupted business environment, GBG is uniquely positioned to guide you through all stages of digital transformation. We create intelligent solutions tailored to your current and future needs, including secure frameworks that accommodate potential business models. Our solutions are designed to align with your digital marketplace and overcome any unforeseen hurdles. Our ultimate goal is to assist businesses in fully embracing cloud digital transformation and providing support throughout the entire transition process.
Empowering Customer Choice and Control in Cloud Standardization with Tailored Solutions
GBG progressively delivers the freedom of choice and control to all customers in cloud standardization and compatibility. Through tailored solutions, empowering Customer Choice and Control in Cloud Standardization with Customized Solutions. GBG is committed to providing customers with the freedom of choice and control when it comes to cloud standardization and compatibility. Through customized solutions, we empower businesses and maximize revenue, allowing our customers to realize the full value of their clouds. Our extensive offerings are designed to streamline the transition to deliver exceptional customer experiences, regardless of the technology chosen.
Building Strong Relationships Through Unwavering Commitment to Service Excellence
Through our journey, our unwavering relationship with our clients has been the core of GBG's expansion and inspiration. We maintain our absolute promise to uphold service excellence to maintain an open dialogue with all our customers. Thank you for entrusting us as your partner, we will continue to work extraordinarily hard to deliver the very best of the IT world to the region. Hand in hand, we'll work towards building a better world!
THE VISIONARY FORCE BEHIND GLOBAL BRANDS GROUP: HISHAM SAID
He is the founding father and foremost visionary behind Global Brands Group (GBG), Hisham puts his heart, soul, and over 27 years of industry experience into the company's vision, mission, values, and best interests.

Armed with an Engineering degree from the prestigious American University in Cairo, Hisham's journey towards excellence began during his remarkable tenure at IBM. As a top performer, he honed his skills and expertise, earning recognition through the esteemed Golden Circle Award for Outstanding Achievement.

Driven by an unwavering commitment to quality and innovation, Hisham founded GBG with a clear objective in mind: to establish it as a dominant force in the industry.
His profound knowledge in Engineering, coupled with his expertise in Computer Marketing, Sales, and Project Management, paved the way for the company's exponential growth

Year after year, Hisham's strategic leadership and unparalleled proficiency have propelled GBG to new heights. Today, GBG stands as the region's leading Direct Trade and Systems Integration entity, boasting a workforce of over 300 talented individuals and an impressive annual revenue of $70 million.

But Hisham's impact extends far beyond numbers and figures. In 2017, he initiated a groundbreaking transformation within GBG, embracing the cloud computing platform and reshaping the company into a prominent player in the realm of Digital Transformation. Embracing the latest advancements in the IT world, Hisham has positioned GBG as a driving force in the ever-evolving landscape of technology.

Join us on this incredible journey as we witness Hisham Said's relentless pursuit of excellence, pushing boundaries, and shaping the future of IT services and solutions. Explore our website to learn more about our visionary leader and the incredible achievements of Global Brands Group.