Global Brands for Trading Company
Global Brands was established in February 1997. It spearheads the strategic and systematic integration of technology, enabling organizations to succeed in their business objectives. Its ever-advancing solutions gear clients with the tools and systems to increase their productivity using secure, simplified, and reliable technology.
During its inception, the original business concept revolved around delivering premier globally branded hardware and software to Egypt's corporate market. This endeavor is hence, encompassed in the name "Global Brands" itself. To further the vision, we make these high-quality solutions accessible by packaging them with a reasonable cost and reliable local support.
The innovative directorship of Global Brands came together in recognition of Egypt's dearth in the local representation of internationally renewed hardware and software products. Our founders have an immense background in technology and had worked with multinational brands such as Procter & Gamble and IBM. They envisioned Global Brands as a solution that will reform the landscape of Egypt's digital transformation by delivering global tech brands to the enterprise level. The high-quality products accompanied by world-class service capabilities rendered by a dedicated and experienced team gave the thriving company a competitive edge.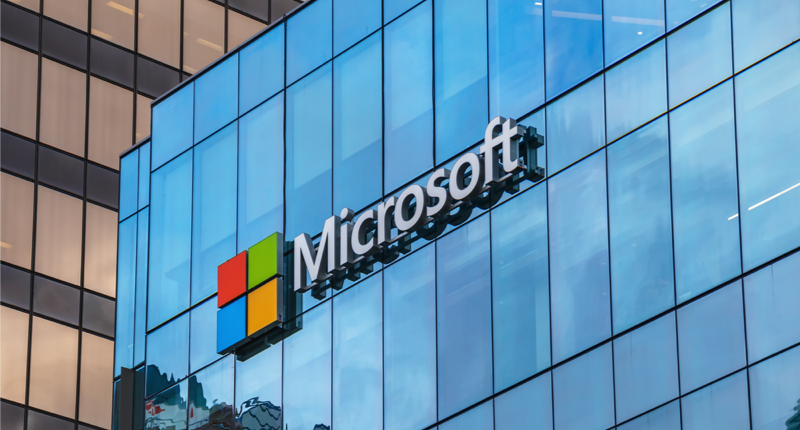 The company was initially appointed an Authorized Reseller & Service Provider by Compaq and a Microsoft Certified Solution Provider, and Microsoft Certified Support Centre. Both relationships flourished, resulting in rapid growth with a sales revenue of L.E. 20 million and a net profit of L.E. 1.7 million in the third year of its trading. To offer a comprehensive portfolio of products to respond to the needs of a sophisticated customer base, Global Brands established business partnerships and reseller arrangements with other leading vendors of complementary products. These included Lexmark, Cisco Systems, Systimax Solutions, 3Com, Sybari, Legato, and McAfee.
In the 90's century, Global Brands started its partnership with Microsoft. It was subsequently appointed a "Certified Gold Partner" by Microsoft and is a Microsoft LSP "license solution provider" The Gold Certified Partnership represents the highest level of competence and expertise concerning Microsoft. This strong alliance with Microsoft enabled Global Brands to equip businesses across all sectors and sizes. Our in-house Microsoft experts are specialized in designing unique and intuitive environments to support secure productivity. We were awarded the "Microsoft Solution Provider FY 97" Certificate, followed by another same certificate in 1998.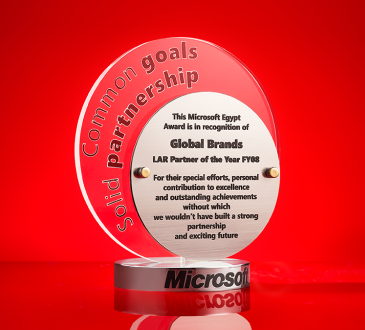 In 2008, Microsoft granted GBG the "LAR Partner of the Year 2008" award. The (LAR) is an identified label used by Microsoft for its largest value-added resellers in the IT market. It is a symbol of our extraordinary efforts, personal contribution to excellence, and outstanding achievements.
In 2012, Global Brands started its partnership with Lenovo and appointed a Platinum Lenovo Partner. Lenovo recognized and awarded Global Brands as an "Outstanding Corporate Business Partner of the year 2013" in Egypt. This is awarded to the most capable partner who most successfully sells and services corporate and enterprise accounts.
Our Platinum Alliance renders high-quality products and support to enable business remote-working success. Global Brands has equipped many organizations through Lenovo and delivered more value to their customers as a one-stop partner for all IT needs.
In 2010, Microsoft granted GBG an award as the best partner in Egypt of the Year 2010. Having been repeatedly awarded the prestige of "Microsoft Partner Network of the Years 2013, 2015, 2020" in Egypt and the Middle East, we take pride in our extraordinary commitment to creating and delivering innovative Microsoft customer solutions and services. GBG also won Egypt's Partner of the Year Award 2020, under the categories of Azure Datacenter Migration, Business Application, Modern Workplace Award, and Modern Workplace Award – Teamwork. These achievements cement our status as a Middle East leader in IT solutions for critical business applications, delivering globally intelligent technology, powering digital transformation, and amplifying business capabilities.
On the Hardware enterprise level, Global Brands is an HPE silver partner. We provide our customer's servers & storage solutions, our highly-trained certified sales & pre-sales team offers the most suitable solutions for our clients.