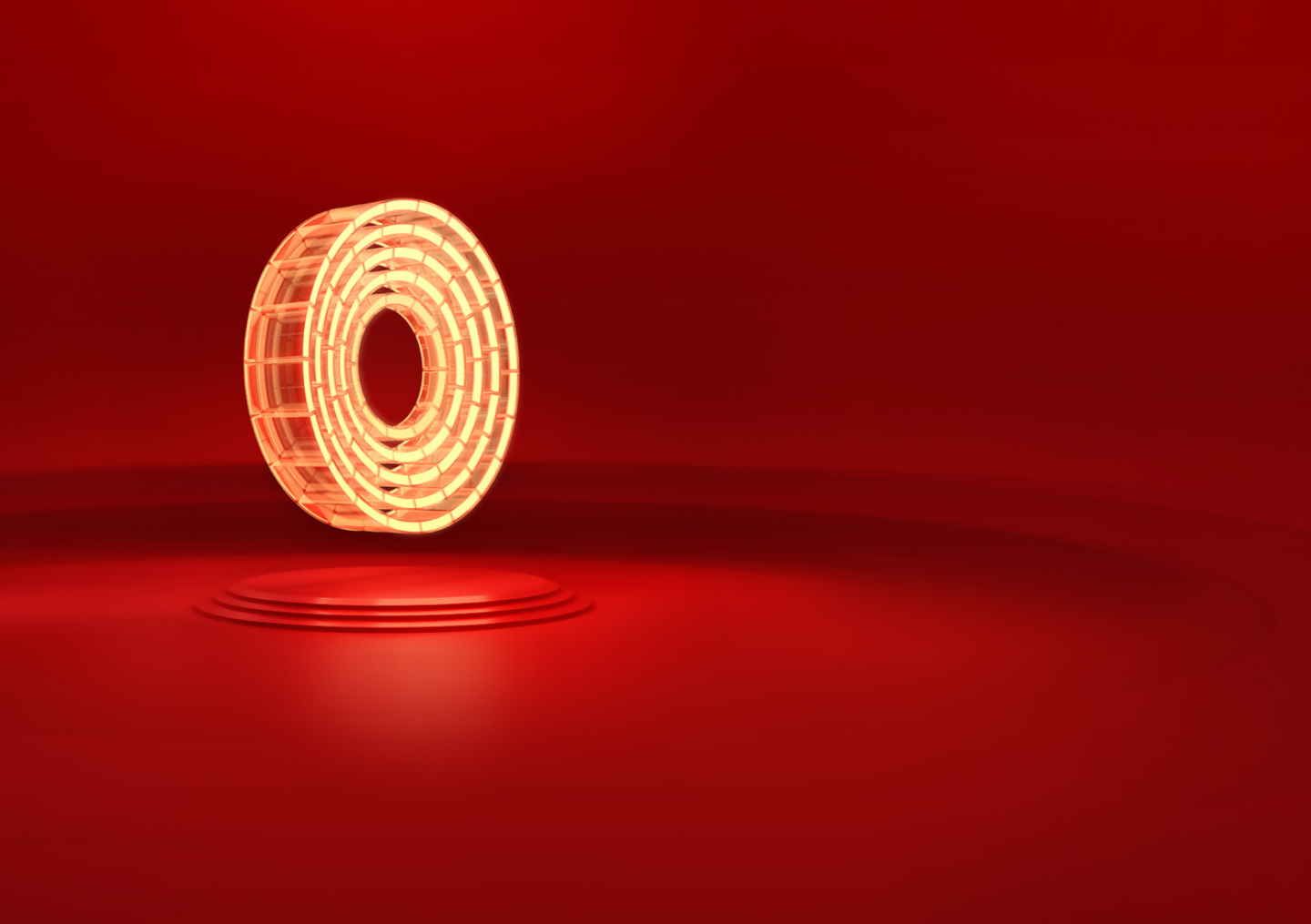 Partners with Top IT Solution Providers
Partners with the world's leading IT solution providers in Egypt
GBG partners with the world's leading brands in IT solution providers to design comprehensive and efficient Digital Transformations. Carefully selecting ethical brands that align with our mission, we deliver the best in innovative and reliable technologies.

A MICROSOFT GOLD PARTNER
With 1.2 billion Microsoft users worldwide, Microsoft is a foundational necessity for desktop set up. Global Brands Group's strong alliance with Microsoft enables us to gear businesses across all sectors and sizes.
Our in-house Microsoft experts are specialized in designing unique and intuitive environments to support secure productivity. As a trailblazer in the region for cloud solutions, GBG's partnership promises efficient and tailored digital transformations for your organization. We uphold our gold partnership status with unparalleled, responsive reliable support and customer care.
GBG is the Exclusive Microsoft FastTrack Ready Partner in Egypt
FastTrack for Microsoft 365 is a customer success program that helps organizations to accelerate their deployment of Microsoft 365, ensuring that they are getting the most out of their investment. This program is targeted towards FastTrack Ready Partners who are trusted partners that have a proven track record of helping customers receive value through the use of Microsoft solutions.
FastTrack Ready Partners have engineering support to deliver the program to customers, which is inclusive of remote onboarding guidance and service enablement at no additional cost. FastTrack Ready Partners can also provide a personalized onboarding experience, providing an end-to-end solution with additional fee-based value-added services as required.
Through the FastTrack Program for Microsoft 365, customers can quickly and easily onboard and deploy Microsoft's technology, increasing their productivity and improving their overall business outcomes.
FastTrack for Microsoft 365 allows businesses to focus on their core competencies while Global Brands Group takes care of the technical details.
About Microsoft 
Microsoft is a leading American technology company that develops, licenses, manufactures and sells computers, electronics and software. The conglomerate is one of the Big Five technology brands. Over 155 million businesses use Office 365 and 91% of Fortune 100 companies use Microsoft Teams to boost their productivity.
ACHIEVEMENTS & AWARDS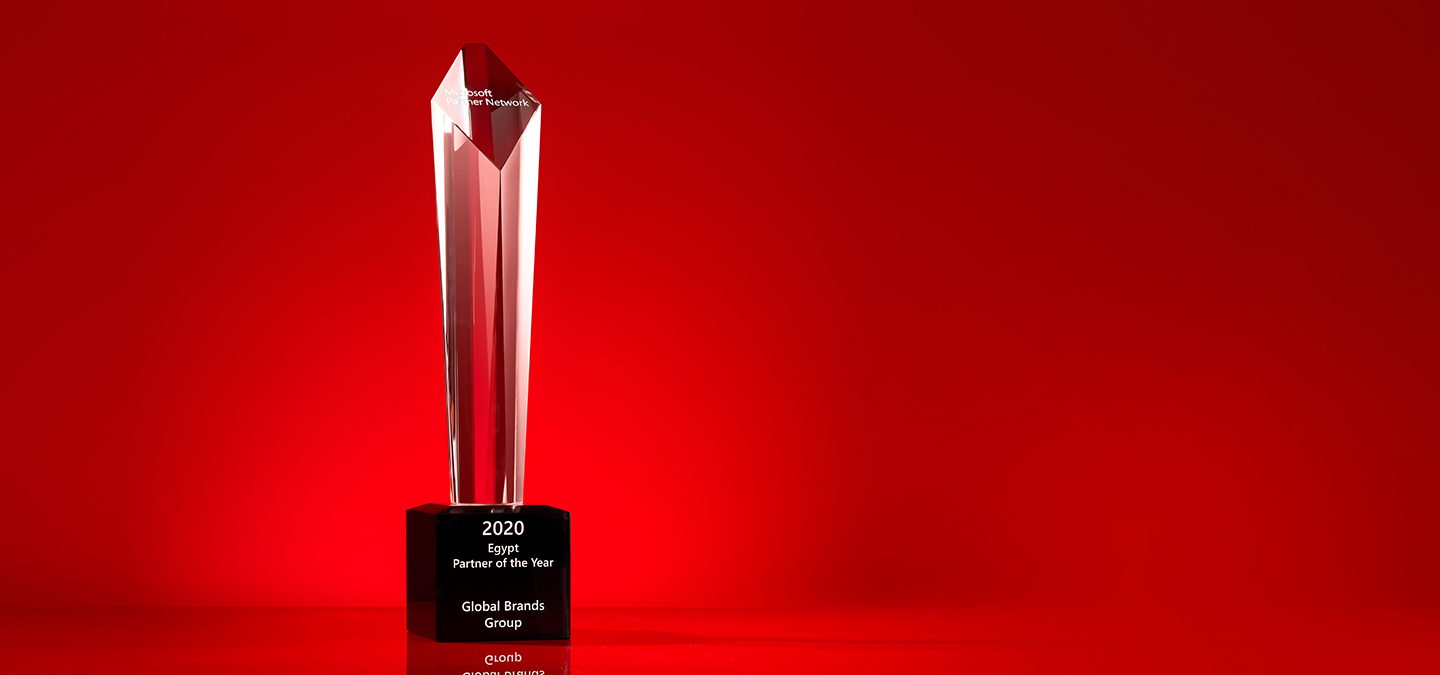 Microsoft Partner Network of the Year 2020
GBG was honored to win the "Egypt Partner of the Year Award 2020" from Microsoft. The prestige was awarded under the categories of Azure Datacenter Migration, Business Application, Modern Workplace Award, and Modern Workplace Award – Teamwork.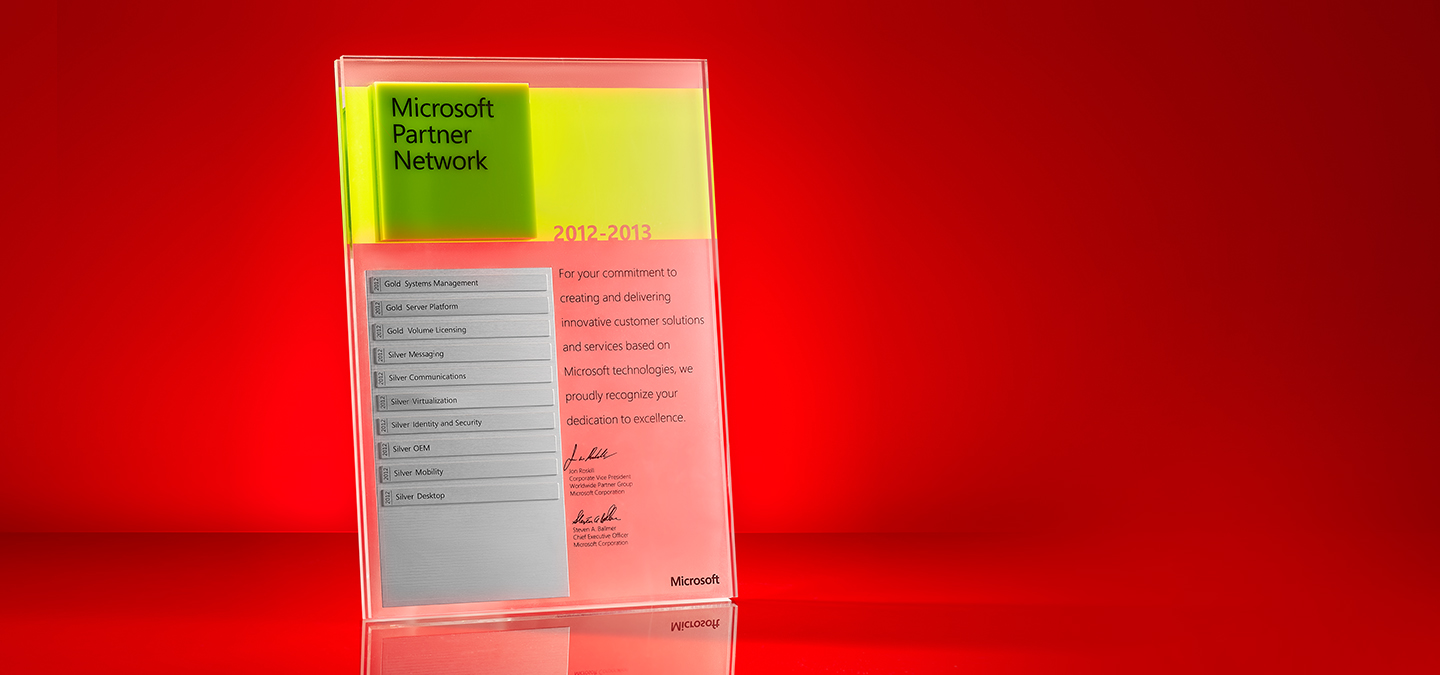 Microsoft Partner Network | 2013
Global Brands earned Microsoft's trust and competency when it was recognized as a "Microsoft Partner Network | 2013". The award comes as recognition for its commitment, expatriates, and superiority in using Microsoft products and services in Networking.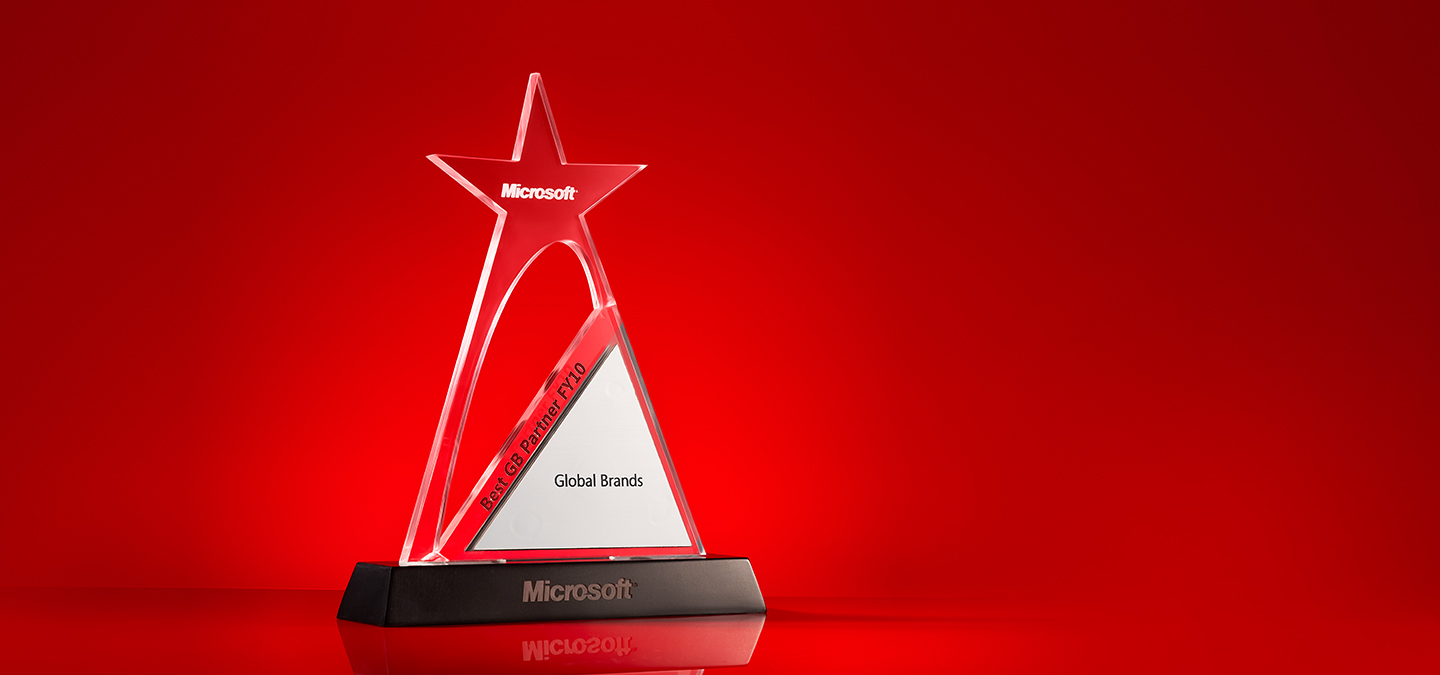 Best Microsoft Partner | 2010
Microsoft named GBG "Best Partner of the year 2010". The award is evidence of GBG's continued excellent performance. We resolve to maintain our efforts in equipping Egypt's business sectors with Microsoft technologies, products, and services.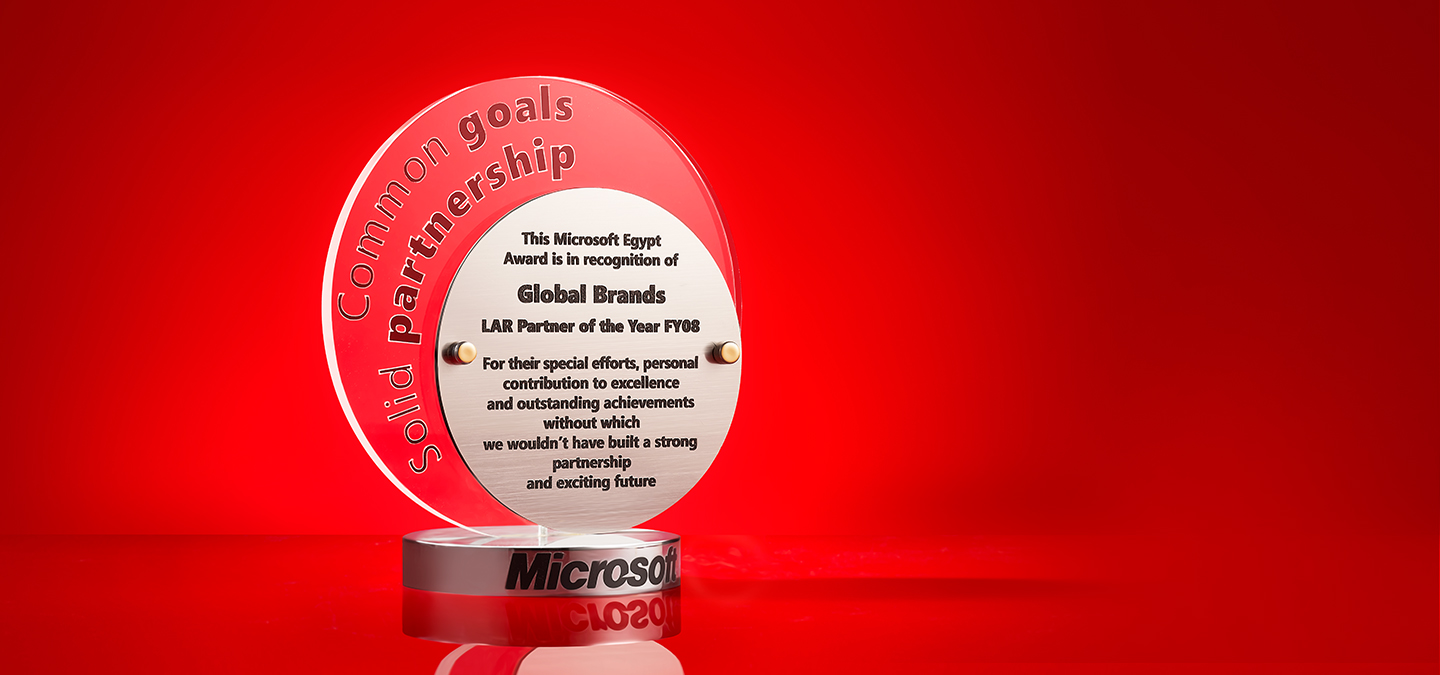 Microsoft LAR Partner | 2008
Microsoft awarded Global brands as "LAR Partner of the Year 2008". The LAR is a label used by Microsoft for its largest value-added resellers in the IT markets. It is a prestige awarded for exceptional efforts, personal contribution to excellence, and outstanding achievements, without which we wouldn't have built a strong partnership and an exciting future.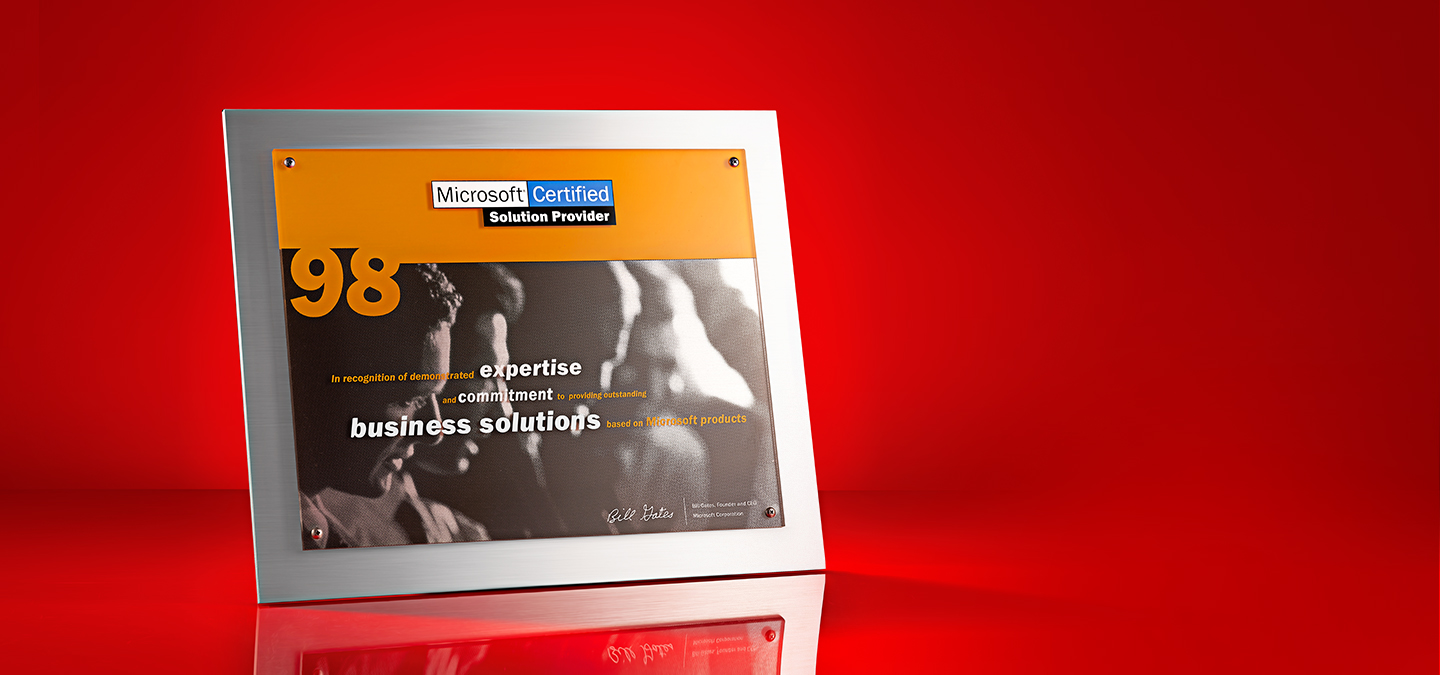 Microsoft Solution Provider | 1998
Global Brands has been awarded the "Microsoft Solution Provider FY 98" Certificate for the second time. The prestige is a symbol of recognition for its outstanding performance and high-class level of experience they provide to the client using Microsoft products and services.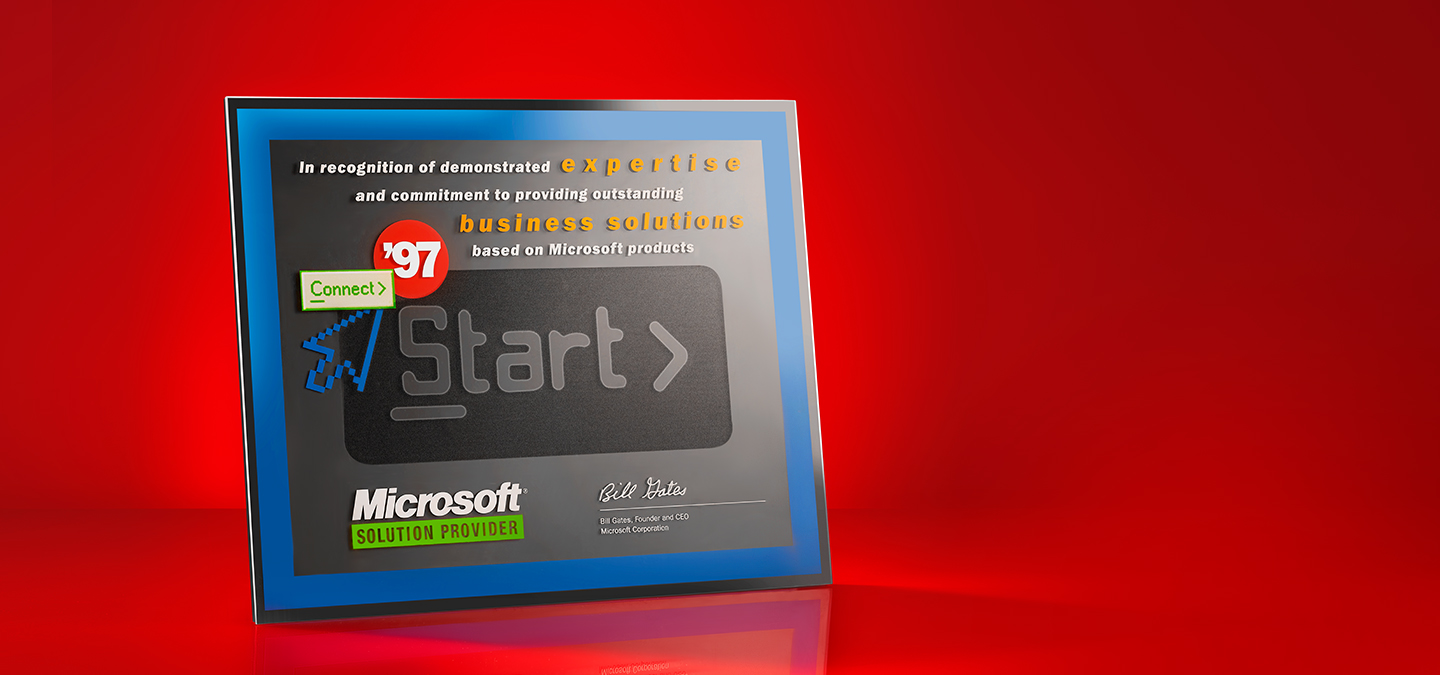 Microsoft Solution Provider | 1997
Global Brands was certified in 1997 as a "Microsoft Solution Provider FY 97", for its demonstrated expertise and commitment to providing outstanding business solutions based on Microsoft products. It was the company's first award from Microsoft.

A DELL TECHNOLOGIES TITANIUM PARTNER
Global Brands Group established an alliance with Dell in 2000 before it acquired EMC. Our subsidiary company; Direct for Trading and Marketing, has received numerous "Dell Preferred Partner of the Year" awards. GBG engineers are regularly trained to uphold the highest standards. This directly contributes to Dell Technologies' expansion in becoming a multi-million-dollar business. Through Dell Technologies, we bring valuable solutions to our customers to implement change and true digital transformations.
About Dell Technologies
Dell Technologies is an American corporation that offers products in data storage, information security, virtualization, cloud computing and analytics. Operating in over 180 countries, it describes itself as "a powerhouse of seven technology leaders". Dell shapes future innovation by developing innovations to drive human progress, thus equipping organizations with the capability to manage, protect, store and analyze data.
ACHIEVEMENTS & AWARDS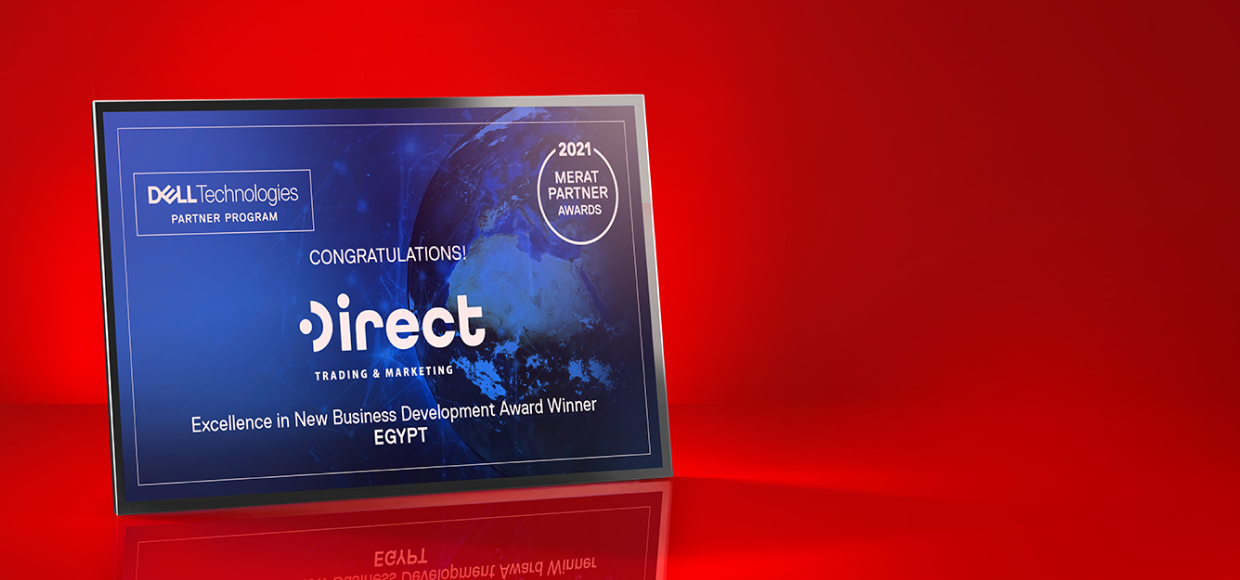 Dell Technologies MERAT Partner Summit 2021
Once again, Global Brands Group's Direct Trading and Marketing subsidiary has caught the prestigious eye of Dell's annual partner program, gaining Dell's MERAT Partner status at the 2021 MERAT Partner Summit. A prestigious honor to say the least, Global Brands Group is always on a quest to raise the bar for highly tailored and cost effective IT solutions and technologies throughout the MERAT region.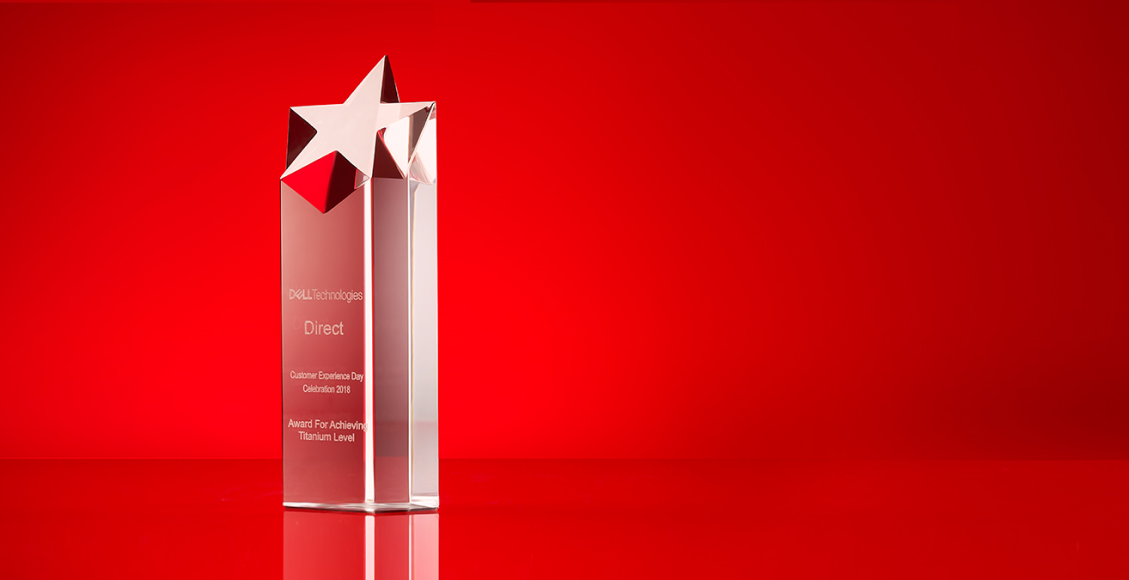 DELL - Titanium Level Nomination | 2019
Direct Trading & Marketing; a Global Brand Group subsidiary company and the biggest Dell partner in Egypt, received this award in January of 2019. Reaching Titanium Level partnership is a highly notable achievement for Global Brands Group, and it is all thanks to its massive sell-out among partners and a huge team of certified engineers deploying the most efficient Dell solutions to consumers.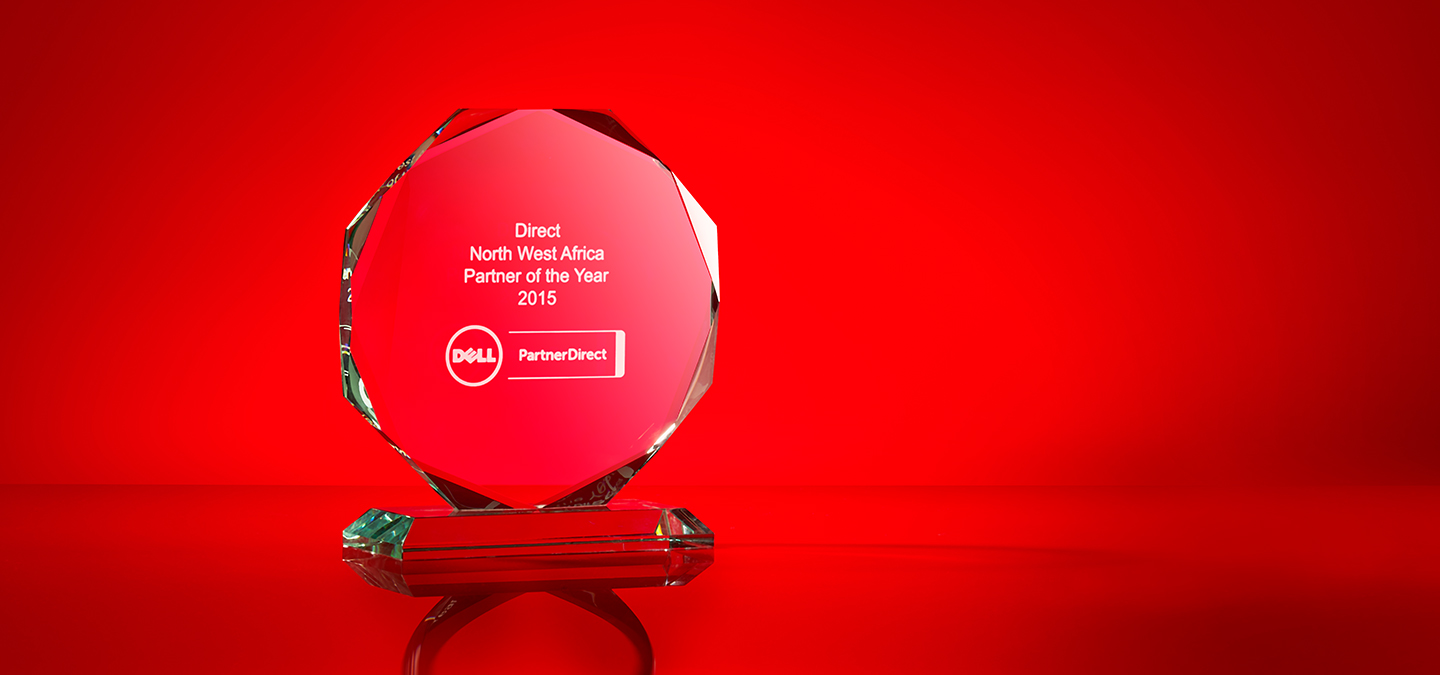 DELL - The Best Service Center for DELL | 2015
Direct Trading & Marketing once again turned heads and raised expectations by becoming the only partner in 2015 that played a massive role in all of its business sectors. A few examples include the public (government) sector, oil & gas, banking, general business, and more. It was considered the most elite maintenance center across all of Egypt, and was nominated as the best service center by Dell in 2015.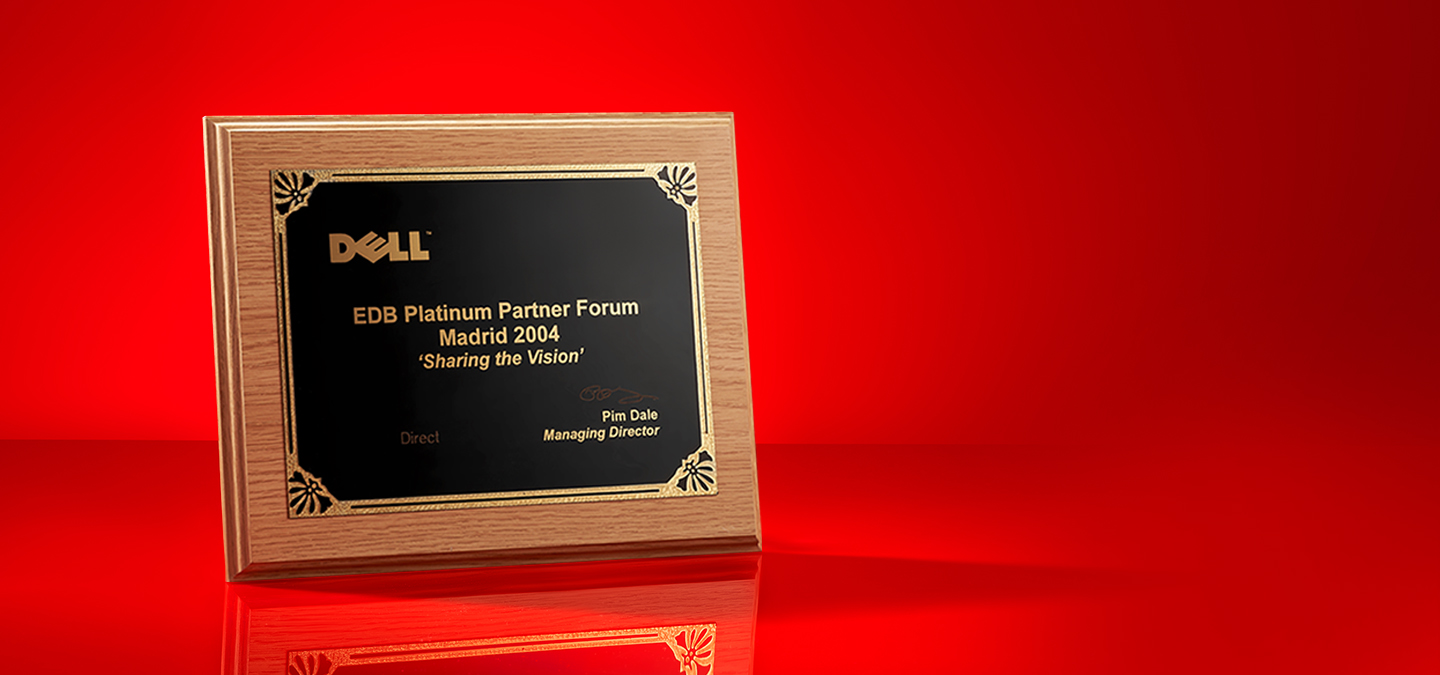 DELL - Platinum Partner Nomination in Madrid Summit | 2005
Direct Trading & Marketing was nominated by Dell Technologies as a platinum partner in January of 2005, owing to its support of the corporate segment (multinationals and local entities) with a wide range of solutions, starting from office PCs and notebooks all the way to complex hardware and software solutions, in accordance with the nature of each company. Direct Trade & Marketing was considered the preferred partner in maintaining the whole of Egypt with Dell machines.

A PLATINUM LENOVO PARTNER 
Since 2012, Global Brands Group's partnership with Lenovo has equipped many organizations. Through Lenovo, we endeavor to deliver more value to our customers as a one-stop partner for all IT needs. Our Platinum Alliance renders high-quality products and support to enable business remote-working success.
About Lenovo
Lenovo is a multinational technology company based in Hong Kong that features forward-thinking and innovative hardware for more than 180 markets. With 4 Lenovo devices sold per second around the globe, the brand is dedicated to transforming technological experiences on personal and business levels.
ACHIEVEMENTS & AWARDS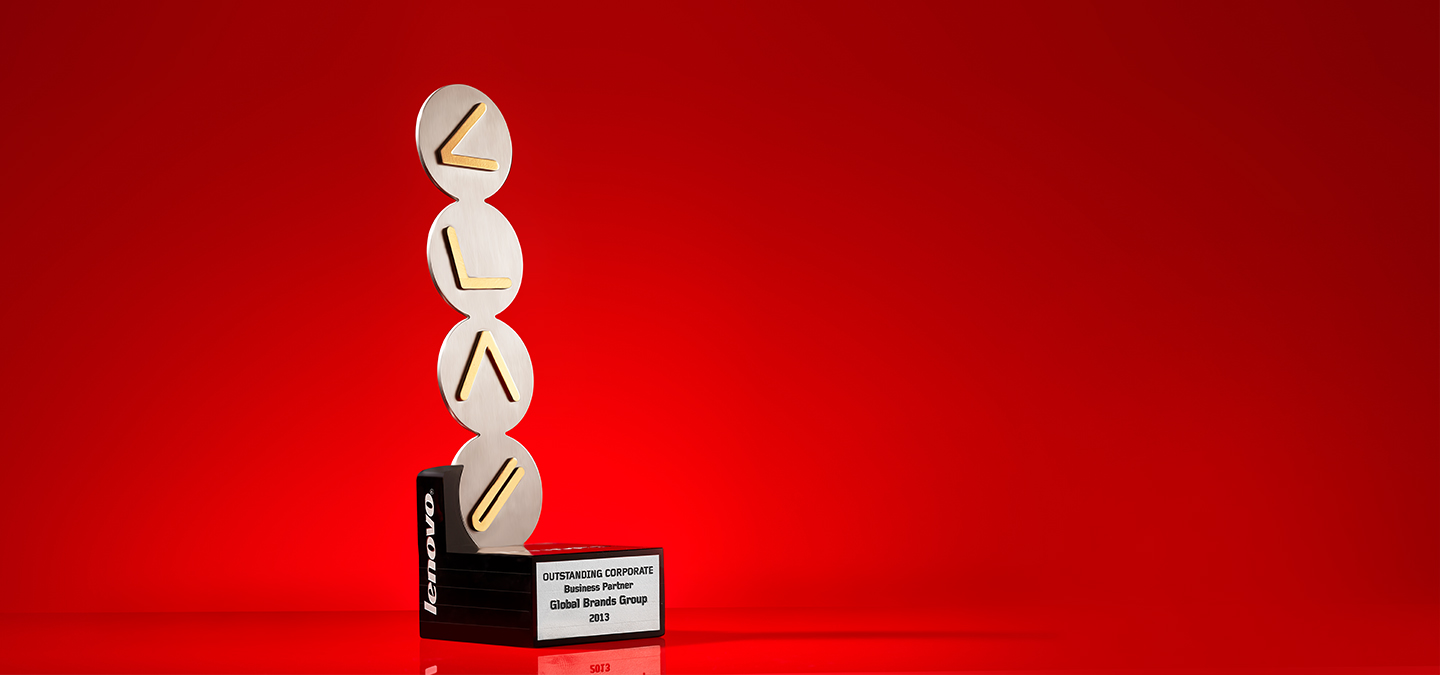 LENOVO - Corporate Business Partner | 2013
In 2013, Lenovo recognized and awarded Global Brands Group as an Outstanding Corporate Business Partner for the year 2013 in Egypt. This award was given to the most capable partner to sell and service a wide network of corporate and enterprise accounts. GBG is always keen to nurture its clients' business needs and accelerate their profitability with a simplified and consistent tier structure, helping them efficiently conduct business across global markets.

GBG A PROUD LINKEDIN PARTNER
Global Brands Group has established a strong alliance with LinkedIn, becoming a proud partner. This partnership brings with it a suite of powerful applications and services that enable Global Brands Group to greatly upscale human resources endeavors – whether its own or its clients' –, and source only prime candidates to join its quest towards digital transformation via the following avenues:
LinkedIn Talent Solutions (LTS):
The LTS suite of services pertains to developing smart workforce investments, effective hiring strategies, talent growth and retention via LinkedIn Talent Insights, Recruiter Corporate, Jobs, Work With Us, Talent Media and Career Pages tools.
Learning and Development (L&D):
LinkedIn's Learning and Development suite empowers employers and employees with valuable learning opportunities and personalized content from a library of more than 16,000 expert courses across 7 languages.
Marketing Solutions:
This aspect includes powerful tools designed to generate leads, drive website traffic, build palpable brand awareness and drive relevant actions across a pool of over 750 million professionals on LinkedIn.
Sales Solutions:
This avenue enables GBG clients to more efficiently find meaningful leads across its vast network of corporate entities and buyers. Sales Solutions includes a suite of powerful tools the likes of Sales Navigator and Sales Insights.
About LinkedIn
LinkedIn is the world's premier professional social network and employment platform boasting a massive pool of more than 756 million members across 200 countries and territories. Officially launched in 2003, and later acquired by Microsoft in 2016, LinkedIn's singular mission to connect and nurture the world's professionals towards greener professional pastures has been a powerful addition to the modern internet landscape.

A PRINCIPAL PARTNER
As an expert in true digital transformation, Global Brands Group provides VMware enterprise solutions that accelerate cloud transfer, improve networking and security, and design digital workspaces. Through VMware, we reliably power your apps, services and experiences to unlock new possibilities for your business.
About VMware
Dell Technologies is a major shareholder of VMWare; a software company that provides cloud computing and virtualization software and services. As a global leader in digital workspace technology and cloud infrastructure, VMware positively impacts IT environments and accelerates powerful digital transformations.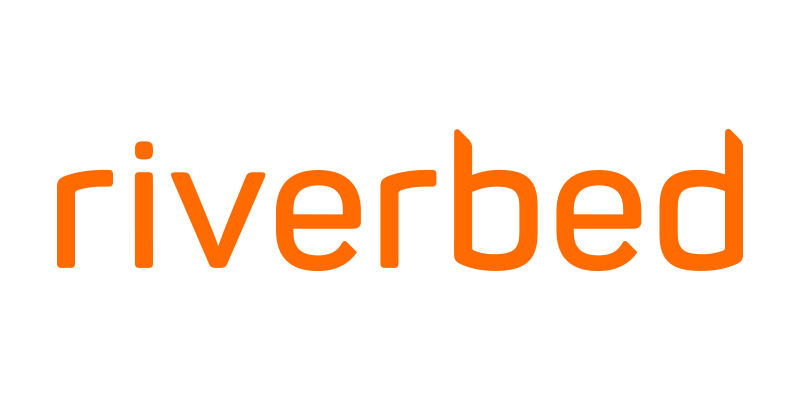 AN ELITE RIVERBED PARTNER
Clinching colossal deals in the MEA regions since 2018, Global Brands Group is one of Riverbed's top 3 Gold Partners in the nation. Our powerful alliance has empowered operations in diverse industries including healthcare, retail, manufacturing, financial, legal and hospitality sectors. Sharing an exquisite alignment in business vision and digital ideologies, we innovate ways to increase value to better benefit our joint clientele. With satisfied clients the likes of El Araby Group and Beyti, we have seen a total investment of more than $700,000 in our partnership with Riverbed.
Together, we engage in digital application-selling opportunities focused on Microsoft and Palo Alto Networks through the following avenues:
Riverbed Digital Performance Platform; Recognizing the need to maximize digital performance, Riverbed offers a unified and integrated platform that delivers new levels of operational agility and accelerates success in digital business outcomes.

Digital Experience Management; Unifying device-based user experiences, applications and network monitoring to measure, understand and proactively improve digital experiences for all users.

Next-Gen Infrastructure; Modernizing the way you deliver apps to your users and gaining new levels of business agility and performance by combining SD-WAN, application acceleration and other cutting-edge IT services.
About Riverbed
Riverbed® is an American specialist in hardware and software products that enhance the agility of networks and applications. Trusted by 30,000 international brands, The Digital Performance CompanyTM is united in advancing the human experience in the digital world. Through visualizing, optimizing, remediating and accelerating performances, Riverbed technology equips businesses to reach the full potential of their IT investments.

A PALO ALTO SPECIALIZED CLOUD PARTNER
Global Brands Group is one of Palo Alto's champion partners in the region because of our strategic alliance with Microsoft and wide range of Azure customers. Together, we work to accelerate transformations to the cloud by delivering reliable and automated protections across multi-cloud deployments. Through infrastructure, platform and workload protection technologies, our combined capabilities effectively eliminate security risks, prevent data loss and minimize business disruption.
Over the years, our partnership with Palo Alto has successfully enabled clients such as El Araby Group and Amoun with a total investment of more than $500,000. We collaborate with Palo Alto to extend your value as below:
Microsoft Azure Security; Azure together with Palo Alto Network's platform enable unparalleled security. Azure provides inline, API-based and host-based components for comprehensive protection.
SaaS Security; We address your cloud access security broker requirements and provide advanced capabilities in risk discovery on top of data loss prevention and protection against advanced threats.
Private and On-premises Clouds; We provide native integrations between cloud and on-premises. Benefit from consistent and automated security within private and on-premises solutions.
About Palo Alto
Palo Alto Networks® is an American frontrunner in consistent and continuous cloud security. Its technologies address global digital security challenges with innovation in artificial intelligence, analytics, automation and orchestration. The brand supports more than 70,000 customers in more than 150 countries across clouds, networks and mobile devices.

GBG and Scalefusion unveiled a high-profile partnership
As part of GBG's extensive goals to provide digital transformation solutions to all businesses in the region and beyond, we are enthusiastic to announce that GBG and Scalefusion have forged a strategic partnership to provide world-class digital infrastructure solutions. This partnership makes it possible to engage a larger audience and empowers more businesses to effortlessly monitor and manage their endpoints.
Scalefusion can provide, configure, and protect their device fleets, which include mobile phones, tablets, laptops, PCs, rugged devices, POS systems, and special-purpose devices. Scalefusion streamlines the management of devices running various operating systems, such as Android, iOS, macOS, and Windows 10, as well as the administration of content and applications on the devices, while ensuring end-to-end device and data security.
AN AUTHORIZED PARTNER
We are an authorized partner of Axis Communications; a Swedish manufacturer of physical security and network cameras. The brand specializes in security products designed with open IP standards. This allows easy integration with your unique existing structure. Its solutions are scalable and provide the flexibility to function with your network, screens, computers, routers, and mobile devices.
We have successfully empowered many clients, such as the American University in Cairo, Egypt's Children's Oncology Hospital, the Halliburton Complex, Al-Wastani Petroleum Company, and the British United Provident Association.
A SILVER PARTNER
We are a Silver Partner of Aruba; an American Hewlett Packard Enterprise subsidiary specializing in networking. Aruba harnesses data at the edge. Its portfolio of wired, wireless, SD-WAN, security, and management solutions tailors innovative digital experiences for customers in different industries.
With strong alliances with many reputable networking vendors, we are equipped with the expertise to deliver start-to-finish networking solutions to our clients.
Together with Dell Technologies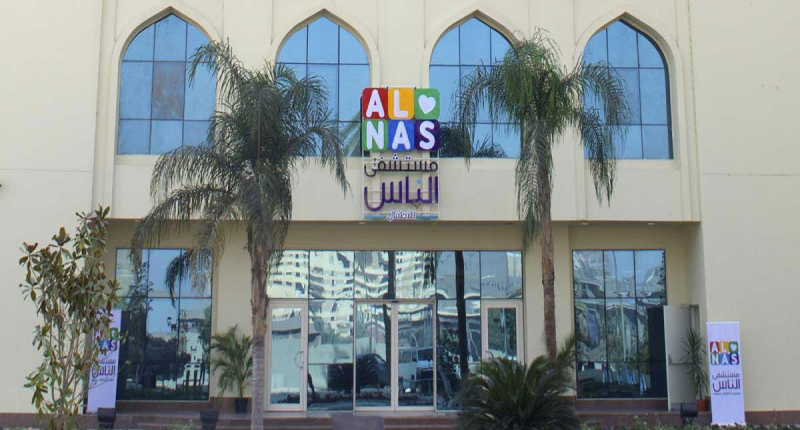 Bolstering Data Security At Al-NAS Hospital
Tuning up data storage and system stability so Al Nas Hospital is consistently shielded against cybersecurity, threat, and attack vulnerabilities.
Read more

Together with Riverbed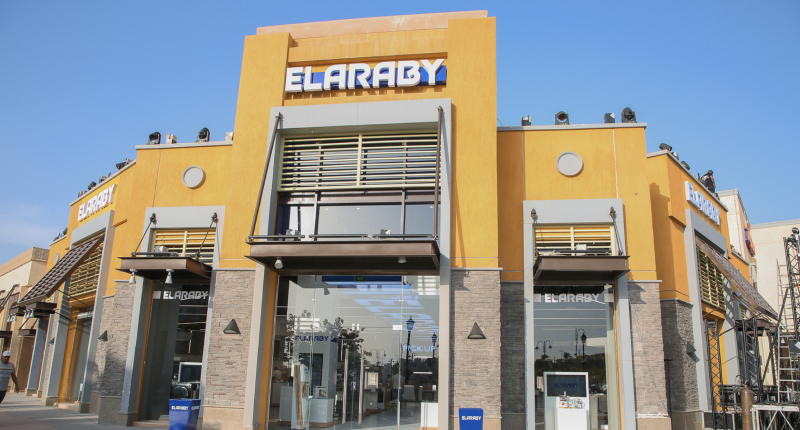 Augmenting El-ARABY Group's IT Operations
Upgrading bandwidth, enhancing cloud connection, and optimizing productivity for El Araby Group.
Read more